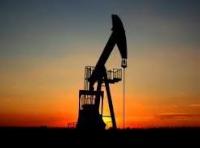 Canacol Energy Ltd. says that Clarinete 1, the first well drilled in its recently acquired VIM 5 Exploration and Production (E&P) Contract, has tested at a final gross rate of 20.6 million standard cubic feet per day (mmscfpd) (3,606 barrels of oil equivalent "boepd") of dry gas with no water in the first of two planned production tests over two separate reservoir intervals.
Canacol, through its wholly owned subsidiary CNE Oil & Gas S.A.S., holds a 100% operated interest in the VIM 5 E&P contract. Pursuant to an existing agreement, and subject to approval from the Agencia Nacional de Hidrocarburos, an industry joint venture partner has the ability to earn up to 25 percent of the Corporations 100 percent interest in exchange for fulfilling certain financial commitments.
Both gas sales from Esperanza (currently sold based on the Guajira price index of US$5.08/mmbtu or US$28.96/boe) and tariff oil from Ecuador (US$38.54/bbl), together comprising approximately 42% of production in FQ1 2015, are completely insensitive to world oil prices, offering the Corporation a significant degree of protection from the current effects of falling benchmark oil prices.