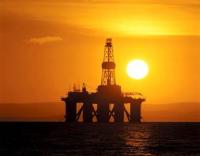 Faroe Petroleum announce an oil and gas discovery on the Pil exploration well in the Norwegian Sea (Faroe 25%).
The Pil well (6406/12-3S) encountered a gross hydrocarbon-bearing reservoir section with approximately 135 metres of oil and 91 metres of gas in the Jurassic reservoir of the Rogn Formation, which has proved to be an effective reservoir at the Shell-operated Draugen oil field, located 60 kilometres to the north east. Preliminary results based on extensive coring, wireline logs and pressure data show that the well has encountered oil and gas in reservoir sands with a very high net to gross ratio.
Extensive data have been collected, including the coring of the hydrocarbon-bearing zone and the partners in the well have decided that a drill stem test will be undertaken once total vertical depth has been reached. Subject to positive test results, an immediate side-track well is expected to be drilled to confirm the lateral extent of the Rogn reservoir on this discovery.