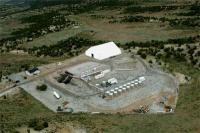 Questerre Energy Corporation reported on two recently completed wells in the Kakwa-Resthaven area.
Michael Binnion, President and Chief Executive Officer of Questerre, commented, "The first well was in the Montney and had excellent results that appear to prove the benefits of an improved completion technique. The second well is a new pool discovery in the uphole Halfway zone."
The operator recently reported that testing was completed earlier this month on the 14-25-63-5W6M well (the "14-25 Well"). The well was drilled to a total measured depth of 6161m with a lateral of approximately 2355m in the target Montney formation. Completion operations were finalized in late January. The completion program was designed to allow the placement of 84 individual slickwater fracs in the lateral section.