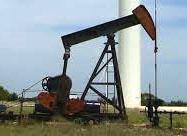 The board of Baron can confirm that the seismic program on Block XXI onshore Peru is now expected to commence in the block on or about the 10th of November 2015.
Our seismic contractor GSS has confirmed that some seismic acquisition equipment in transit from Mexico was delayed at the Port of Manzanillo by Hurricane Patricia.
They also confirmed that the equipment was not damaged and will be leaving the port later this week for Peru.