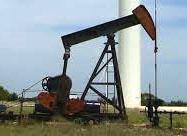 The Board of Baron update shareholders on the progress of the seismic acquisition programme and the results of initial interpretation of the newly acquired seismic data.
After some weather delays which held up delivery of the imported equipment plus the resolution of local social issues in the immediate field area, our seismic contractor GSS began the onshore data acquisition programme on 14 December.
GSS are currently making steady progress with the first ever 2D seismic acquisition programme obtained in Block XXI onshore Peru. The Block area is 3,030 square kilometres and is located in the Sechura Desert south and east of the city of Piura.