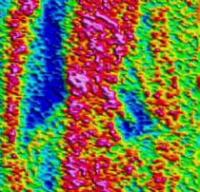 CGG has launched FALCON Plus, the newest release in the highly successful suite of FALCON airborne gravity gradiometer (AGG) systems, halving the survey data noise of the world's best AGG and providing more effective exploration capabilities.
FALCON was already recognised as the world's quietest AGG system compared to other commercial AGG systems, having been designed specifically for use in light aircraft and engineered to isolate the instrument from aircraft-induced noise. Now, with multiple improvements in hardware, software, and data acquisition technology, the new FALCON Plus halves the noise of the FALCON system.
AGG surveys can be used to explore large prospective areas for only a fraction of the cost of 2D and 3D seismic surveys. This allows a greater return on subsequent exploration investments by prioritizing the areas for seismic exploration. As explorers focus on increasingly deeper targets with subtle geophysical signatures, the noise level of the AGG instrument is of primary importance to increase survey accuracy.