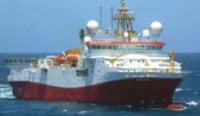 Dolphin has secured additional contract work and industry funding for new multi -client projects.
The total amount of work will be 5-6 vessel months of 3D seismic acquisition and 5 months of 2D seismic acquisition. The work will be carried out in 2015 and further improve Dolphin's visibility for the full year.
Details on the seismic projects will be disclosed in connection with Dolphin's first quarter presentation on 6 May 2015.