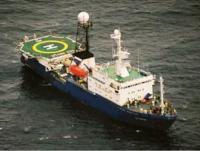 Australian energy company WHL Energy Limited provides the following update to the Prospective Resources in our Seychelles acreage following interpretation of a preliminary PreSTM volume of the Junon 3D seismic survey.
Detailed interpretation of the Junon PreSTM 3D data by WHL Energy has firmed up key prospects in the Junon area which were initially identified by the previous regional 2D seismic survey, enabling a revision to Prospective Resources for these prospects.
Four key structures have been high-graded within the Junon 3D area, being the Junon South East, Junon Central, Junon South and Junon West prospects. Prospective Resources for these Junon 3D prospects are tabulated, along with key leads outside the Junon 3D seismic survey area.