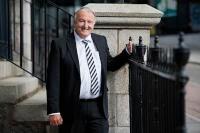 Mintra Training Portal Limited, a provider of learning and competency solutions for the oil and gas industry has secured a contract to deliver training management services to EnQuest's UK employees.
The three year deal will see Mintra deliver practical, e-learning and classroom training for over 200 industry-critical courses to the operator's onshore and offshore workforce across the UK Continental Shelf.
Managing director Peter Conner said: "We deliver over 500,000 industry courses for up to 300 oil and gas companies every year. Being chosen to partner with the UK's largest independent oil producer is testament to our reputation as an innovative learning provider to the global oil and gas industry.