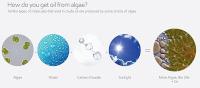 The University of Wisconsin-Madison and ExxonMobil have announced a 2-year renewal of an agreement to research the fundamental chemistry of converting biomass into transportation fuels. The research is part of a broad effort to identify scalable and commercially viable solutions to help meet increasing global energy demand with a renewable resource.
UW-Madison has long been known for its expertise in biomass conversion. The project leverages the university's expertise with ExxonMobil's resources and strong technological capabilities. George Huber, the Harvey D. Spangler professor of chemical and biological engineering at UW-Madison, is working closely with ExxonMobil's scientists to build a stronger understanding of the basic chemical transformations that occur during biomass conversion into diesel and jet fuels.
"The renewal of our agreement with the University of Wisconsin-Madison will continue ExxonMobil's work with top universities and scientists to discover and advance next-generation energy solutions," says Vijay Swarup, vice president of research and development for ExxonMobil Research & Engineering Company. "We look forward to continuing our collaboration with the university as we enhance our scientific understanding of advanced biofuels and explore potential new technologies."
Over the past two years, research has focused on a multistep approach for converting cellulosic biomass to transportation fuels. A new approach with the potential to reduce the number of processing steps will be explored in this collaboration. This approach using solvents could potentially dissolve the entire biomass, which might make it possible to convert the whole biomass into fuel-sized molecules in a single reactor.
Another potential process that will be studied in this collaboration involves the catalytic transformation of bio-derived ethanol into bio-derived diesel and jet fuel. Ethanol is currently produced from a range of sources and is widely used as an additive to gasoline. This technology could potentially allow larger diesel and jet fuel molecules to be produced from renewable sources. Our research continues to focus on non-food sources like corn stover and other cellulosic feedstocks.
"Biofuels have the potential to become a significant option for meeting growing global demand for diesel and jet fuel if low cost and scalable technologies can be developed," says Professor Huber. "The focus of this fundamental research is to demonstrate technologies that could make such a scenario possible. We expect to use the same type of catalytic technologies that are already used in the petrochemical industry to convert oil into fuels and chemicals."
ExxonMobil's work with UW-Madison is a recent addition in a series of partnerships the company has established with leading universities around the world as part of its ongoing research into early-stage innovative projects. This area of biofuels research adds to ExxonMobil's broader advanced biofuels research portfolio, which includes joint research collaborations focused on algae-based biofuels with Synthetic Genomics, Inc., Colorado School of Mines and Michigan State. ExxonMobil is also exploring a variety of biomass-to-fuels conversion processes, which could be used with non-food based feedstocks such as cellulose-derived sugars, in collaboration with REG Life Sciences, a wholly-owned subsidiary of Renewable Energy Group (REG).
ExxonMobil also partners with MIT, Princeton, Michigan State, Stanford, University of Texas and Georgia Institute of Technology in a range of areas from the development of lower-carbon energy sources to energy-efficient plastics manufacturing.