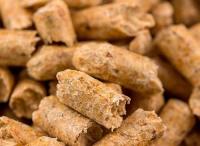 The global market for pellets is thriving, thanks to a growing demand for pellets used as biofuel for heating in residential use and furnaces and boilers in industrial applications. However, equipment and machinery used for the high load and high-pressure production of pellets faces a reduced lifespan due to the inadequacy of existing industrial grease products.
Below, Mark Burnett, VP of the Lubricants & Fuel Additives Innovation Platform at NCH Europe, explores further.
Global wood pellet production was estimated to be 28 million tonnes in 2015, the majority split between heating and industrial use. This is according to market research firm Hawkins Wright, whose report also shows that the EU accounts for 77% of the global demand for pellets. The same report also shows that in the industrial wood pellet sector, the UK accounts for 46% of demand, closely followed by Sweden, Denmark and Belgium.
This is not surprising considering the push towards renewable biofuels and biomass, which offers a carbon efficient method of energy production. Popular biofuels include short rotation crops grown specifically for fuel such as coppice, willow and poplar among others, as well as agricultural by-products such as straw, feedstock in the form of grain husks, waste wood and animal waste such as slurry and chicken litter.
Although this drive towards sustainable energy is a welcome move, what is less encouraging for plant engineers, facilities managers and business leaders is the toll pellet production takes on equipment and machinery. Crushed, chopped, and liquid organic material needs to be compressed under pressure at high temperatures, under very high loads.
Done repeatedly, pellet production equipment can quickly begin to wear out and even break down if not maintained properly. Poor lubrication is one of the biggest causes of breakdowns in applications where the grease is unable to withstand the high pressure and temperatures. This is exacerbated by contamination from wood dust and dirt that mixes with grease to become a powerful abrasive, causing wear, corrosion and part failure.
Having serviced the EU and, in particular, the Nordic pellet industry for over a decade, NCH Europe has developed K Nate HV a new grease designed for heavy loading applications such as pellet production, construction, mining and steel industries. The high viscosity base oil ensures that a strong film of lubricant protects materials against abrasive wear, allowing the grease to remain in place under extreme operational pressure and high temperatures.
The use of a calcium-sulphonate thickener provides excellent anti-corrosion resistance to the product for comprehensive protection in harsh environments. K Nate HV uses a potent blend of extreme pressure agents that react to heat at heavy loads, providing effective use up to 220 degrees.
To tackle contamination, K Nate HV incorporates special polymers that coat the contaminating particle. This stops it from wearing down and abrading surfaces, ultimately elongating the life of the equipment and subsequent return on investment.
All of this means that where normal greases last around 500 hours between changes, we have tested K Nate HV to last many times more than this, delivering industry-leading performance. A high interval also reduces downtime and means engineers spend less time removing and replacing grease.
As the global market for pellets and alternative energy becomes a feasible replacement, the demands placed on industrial equipment will only increase. When calculating operating and maintenance costs, engineers and facilities managers should pay close attention to the properties of their chosen grease.