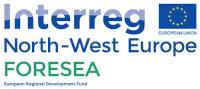 The ERU 11 million FORESEA project brings together Europe's leading ocean energy test facilities to help demonstration of tidal, wave and offshore wind energy technologies in real-sea conditions. The project is funded by the Interreg NWE (North-West Europe) programme, part of the ERDF (European Regional Development Fund).
Led by the European Marine Energy Centre (EMEC), the FORESEA (Funding Ocean Renewable Energy through Strategic European Action) project will provide funding support to ocean energy technology developers to access Europe's world-leading ocean energy test facilities:
EMEC (Orkney Islands, UK)
SmartBay (Galway, Ireland)
SEM-REV (Nantes, France)
Tidal Testing Centre (Den Oever, Netherlands)
The test centres will be supported by European industry group Ocean Energy Europe, based in Brussels. The first call for applicants to apply for support packages is scheduled to be announced later this month.
Investors in the ocean energy sector want to see that technology has been proven to work in the sea and at scale before committing. However, the cost of pre-commercial demonstration of full scale ocean energy technology is high. This results in the so-called "valley-of-death" phenomenon and prevents products reaching the market.
To address this issue, FORESEA will offer a series of funding and business development support packages to TRL 5+ ocean energy technology developers seeking to test and demonstrate in real-sea and grid-connected conditions, and leverage the further investment needed to take their product to market.
Commenting on the project launch, Karmenu Vella, European Commissioner for the Environment, Maritime Affairs & Fisheries says, "This programme shows the added value of European cooperation. If we are to help ocean energy on a path towards commercialisation, countries as well as companies will have to work together to overcome joint challenges. The European Commission is encouraging this kind of cooperation, for example through the Ocean Energy Forum as well as programmes such as this one."