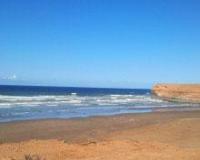 88 Energy Limited says that Kuukpik Rig 5 has commenced mobilisation from Prudhoe Bay (Deadhorse) to the Franklin Bluffs pad. Mobilisation and rig up is scheduled to be complete ahead of the planned mid October spud date for the Icewine #1 exploration well.
The primary goal of the Icewine #1 exploration well is to derisk a potentially world class unconventional oil exploration play in the HRZ shale horizon that, if successful, could yield over a billion barrels of recoverable oil across the Project Icewine acreage, based on internal modelling.
Further details on the drilling and evaluation schedule will be released on spud.
The Icewine #1 exploration well has also been designed to evaluate, and test if appropriate, conventional reservoir potential at Project Icewine. However, due to the lack of 3D seismic at the project, the conventional potential of this well is considered secondary with a lower chance of success at this time.