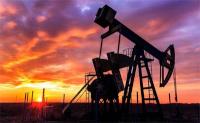 88 Energy Limited says that core was successfully acquired in the HRZ interval from 11,075' - 11,165' with a 96% recovery factor.
Whilst coring the HRZ interval, a pronounced increase in heavy gas fractions was exhibited in both the gas chromatograph and mass spectrometer.
Additionally, oil shows with cut and fluorescence were observed in cuttings returned to surface.
Once the core was laid down and cut into 3' intervals for transportation, an additional analysis of rock chips taken directly from the core was undertaken. No cut or fluorescence was observed in these samples.