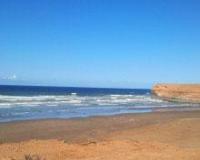 88 Energy Limited says that the drilling of the Icewine #1 exploration well commenced at 1745 hrs on 22nd October (AK time). This is the maiden exploration well on the Company's Project Icewine acreage, located onshore North Slope, Alaska.
The well is planned to a Total Depth of 11,600 feet and is scheduled to take 30 days of drilling to complete. The primary objective of the well is the HRZ shale formation targetting a huge unconventional resource prize.
Upon completion of drilling, certain data will be available immediately; however, the definitive testing of the HRZ shale potential will take several months of data analysis. The pivotal focus will be an extensive evaluation of core material by specialist laboratories, which will cover a number of parameters considered critical for the success of the play.