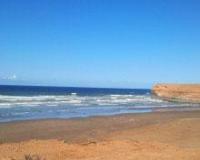 88 Energy Ltd has signed a Services Agreement with US-based Fairweather Science (FWS) to facilitate fast tracking of permitting for the drilling of a well at its Project Icewine acreage, located on the North Slope of Alaska.
FWS is an experienced service provider in Alaska and has a team of permitters that have extensive experience in state (of Alaska) and federal permitting, developing plan of operations, regulatory compliance, and negotiating mitigation measures. The FWS team is comprised of Anchorage-based staff that are available to meet regularly with agency representatives to monitor permit approval status.
The team at FWS has identified the presence of an existing gravel pad on the Project Icewine leases that may provide substantial benefits to the Project Icewine Joint Venture. Specifically, the use of the existing gravel pad will minimize adverse effects on vegetation, habitat, impacted wildlife and cultural resources thus possibly fast tracking permitting for a well to be drilled at the site prior to the end of CY2015, subject to regulatory approvals.