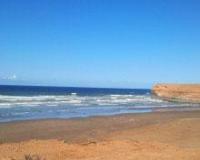 88 Energy says that its Joint Venture Partner, Burgundy Xploration LLC, has received, signed and returned to the State of Alaska, the award documentation for 63 tracts of land totalling approximately 89,542 acres. Burgundy bid on these tracts on behalf of the Joint Venture and was announced high bidder in November 2014.
Once these documents have been processed and the leases issued, Burgundy will assign to Accumulate Energy Alaska, Inc (100% owned subsidiary of 88 Energy Ltd) an 87.5% working interest in these 63 new tracts as well as 6 tracts that Burgundy had previously been awarded in 2013 and 2014. Burgundy will retain a 4% Overriding Royalty Interest over all 69 tracts. 88 Energy has remitted US$2.98m in acreage costs and first year rentals to the State of Alaska.
The difference between the 90,720 acres originally bid on and the 89,542 acres awarded is the result of survey work completed by the State. Consequently, the gross acreage position leased by the Joint Venture will now total 98,182 acres vs the previous estimate of 99,360 acres.