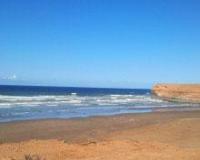 88 Energy Limited advises that the Oil Discharge Prevention and Contingency Plan ('Spill Plan') was approved on Friday 9 October. The Spill Plan was the longest lead time permit approval.
The final remaining permit, the Permit to Drill; however, has been delayed due to a request for additional information from the Alaska Oil and Gas Conservation Commission. 88 Energy anticipates that this information can be obtained and incorporated into a modified Permit to Drill by 19 October, prior to resubmission. Assuming no additional issues, the Permit to Drill would likely be approved that same week, allowing for spud of the Icewine #1 well.
The Company will keep shareholders appraised of any changes to the plan described above.
Managing Director of 88 Energy Limited, Dave Wall commented, 'Unfortunately, a seemingly inevitable left field issue has resulted in delay of spud. We appreciate that this is frustrating for shareholders at this late stage; however, the Company has the situation well in hand.'