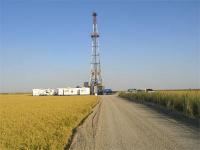 Royale Energy, Inc. has completed the field acquisition of its planned seismic survey over the western block of its Alaska North Slope acreage. The data was acquired in cooperation with Rampart Energy and was conducted by SAExploration, Inc.
Highlights of the project include:
◾Area covered: over 100 square miles ◾Duration: over 33 days (including 4 standby/weather days) ◾Labor: over 72,600 man hours ◾Source points: over 7,065 ◾Receiver points: over 11,600
The field data will be delivered to a seismic data processing company early next week. Following delivery processing will occur in stages ranging from 6 to 12 weeks for the respective deliverable products.