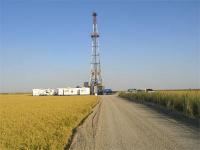 Royale Energy, Inc. and its partner Rampart Energy Ltd are pleased to provide an operational update.
Managing Director and Chief Executive Officer of Rampart Energy, Mr. Torey Marshall commented, "Another major milestone has been reached for the company in that we will be participating in our first significant exploration in the North Slope of Alaska. I'm very pleased to say that we will be hitting our timelines as predicted when we signed the farm-in agreement back in May of 2013."
"The results of this survey will dictate the forward drilling program, and most importantly provide insight into the conventional targets that may be present in our exploration area. As with many other areas, the advent of 3D seismic in the North Slope has increased drilling success rates considerably, and Rampart uses it as a standard tool to de risk drilling for our shareholders.
We will make regular announcements on the progress of the survey up to completion."