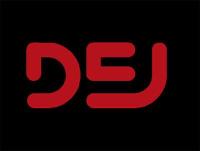 Dejour Energy Inc. announced an operational update for its project in NW Alberta.
Woodrush Project - Oil
As previously reported, Dejour tied into production the B-100 Halfway oil step out well and the A-100 Gething gas well from the recently completed 2014 drill program. Due to the successful implementation of enhancements to the waterflood operation and well work-overs completed in Q1 2015, the Woodrush oil pool is experiencing significantly improved oil production (most recently at 350 BO/d) performance. Logs and production graphs showing this performance will be provided to the Company's independent reservoir engineer's consideration in the YE 2015 evaluation of the Company's P&NG reserves. The Woodrush project currently includes 4 oil wells and 9 natural gas wells with significant processing facilities and in place pipeline to support further expansion.
Woodrush Project - Gas
Sales gas production at Woodrush through the Spectra line is currently averaging over 350 BOE/d and will be temporarily curtailed due to scheduled maintenance at the McMahon gas plant for most of the month of June. At the conclusion of maintenance, Dejour expects gas production to return to current levels.