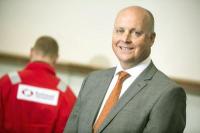 Ashtead Technology is to provide fast, reliable and more cost-effective broadband communications between rigs and vessels and onshore facilities following a worldwide agreement with nCentric.
The independent provider of subsea equipment rental, sales and services to the offshore industry has secured this worldwide agreement with Belgium and US based nCentric.
The deal will see Ashtead Technology supply seamless video streaming and data transmissions for large-scale, wireless dynamic mesh networks from its offices across the globe.