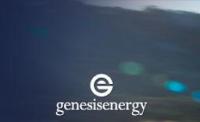 Genesis Energy Ltd. has upgraded its developed reserves in the Kupe gas and oil field, situated off the south Taranaki coast, New Zealand.
Genesis Energy has reviewed data provided by the field operator. As a result, Genesis Energy has determined that the Proved plus Probable developed reserves of the field have increased by approximately 33 percent from 27.7 million barrels of oil equivalent (MMboe) to 36.9 MMboe. Genesis Energy's share (31 percent) of Proved plus Probable developed reserves has increased from 8.6 MMboe to 11.4 MMboe.
The reserves increase and improved well performance will provide additional volume from within the existing Kupe development, and is likely to delay the need for further capital investment for the second phase of drilling currently planned under the Kupe Field Development Plan.