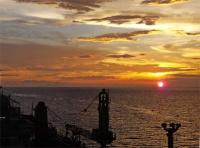 Otto Marine Limited has secured a long term bareboat charter contract worth $26 million.
The charter was for a 238-men, Dynamic Positioning 2 (DP2) Work Maintenance Vessel that measures 279 feet (85 meters) in length and 75 feet (23 meters) in width. It has a clear deck area of 6,835 square feet (635 square meters), and is equipped with a deck crane of 80-ton lifting capacity. The vessel is currently being built at a third-party yard, and is expected to be delivered by the end of 2015. The vessel will be deployed in the Asia Pacific Region once the charter starts.
Commenting on the secured charter contract, Michael See, Group CEO said,"Further to the first unit of the 238-men, DP2 Work Maintenance Vessel that we took delivery and chartered out to the South East Asia region in August 2015, we are pleased to secure the charter for another vessel in the series that is on schedule for delivery. This is in line with our strategy to maintain a healthy quantity of our own vessels in the fleet, in view of the better margins they can generate. Our strategy to upgrade and renew our fleet and increase the number of younger vessels has also gradually enhanced our business fundamentals.