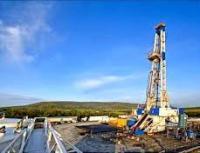 Transerv Energy is pleased to advise that logs received from the Warro-6 well have highlighted the strong commercial potential of the Warro onshore field in WA, with the results confirming the presence of a thick gas bearing interval and a second zone of hydrocarbon-bearing sands.
Preliminary interpretation of the logs shows the presence of a 315.5m gas interval from 4147m to 4462.5m RT in the main reservoir unit. Additional hydrocarbon bearing sands are also present between 4483m - 4520m (well TD).
The results of Warro-6 follow the similarly strong results received from the recent Warro-5 well, which encountered a 161m-thick gas-bearing interval.
These results are considered highly promising because both wells not only proved the presence of thick, gas bearing sands with pay down to 4462.5m but the possibility of further deeper gas because the well was still in gas pay at TD.