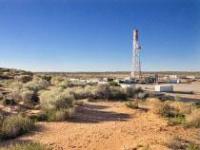 Beach Energy Ltd has entered into a binding agreement with Rockhopper Exploration plc (AIM: RKH) in relation to the sale of its wholly owned subsidiary, Beach Petroleum (Egypt) Pty Ltd, whose core asset is a 22% interest in the Abu Sennan Concession in Egypt.
Consideration will be up to US$22 million (subject to adjustments) comprising US$11.5 million cash, with the balance to be made up of Rockhopper shares. The share component will be limited to no more than 5% of Rockhopper's issued capital.
Completion of the transaction is expected to occur in late 2015 / early 2016 and is dependent on satisfaction of certain conditions precedent, including Egyptian regulatory approvals, limited confirmatory due diligence, divestment of certain excluded non-core assets, and joint venture consents, including pre-emption. The divestment of the excluded assets is not expected to result in a material adjustment to the proceeds from this transaction.