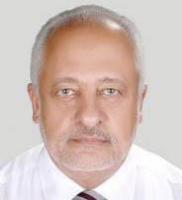 Energean Oil & Gas has appointed Dr. Medhat Tarakhan as Country General Manager in Egypt.
Mr. Tarakhan is a seasoned reservoir characterization specialist and an AAPG Certified Professional Petroleum Geologist, which has spent more than 30 successful years in exploration and oilfield development as well as in oilfield Techno-Commercial studies and regional business development. He has worked in companies like BP, Repsol, Schlumberger, Halliburton, Madison PetroGas, Kuwait Energy, PGNiG and Rayton and in projects that lead to over 58 commercial oil discoveries in the Middle East and Africa. Among them is Kom Ombo, the area which Energean is exploring.
Moreover, Energean has appointed AGS – Afro to conduct a 2D seismic survey in the West Kom Ombo concession area, in the context of the company's new 6-million-dollar investment programme in Egypt. The survey will start in December and 400 km of 2D seismic will be acquired ahead of the drilling of two new wells which has been planned for the summer 2016.