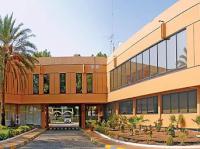 Gulf Marine Services publishes its Operational and Trading Update for the period 1 July 2015 to 1 November 2015.
GMS' robust performance has continued with high utilization across the SESV fleet of 98% up to the end of Q3 2015 and charter day rates being maintained at around previous levels.
The current secured backlog (as shown in the table below) of $615.9 million (1 November 2014: $547 million; 1 August 2015 $664 million) provides good visibility on future earnings.