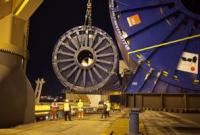 UK-based JDR has been awarded two umbilical contracts by McDermott Middle East Inc., for undisclosed operators. The umbilicals will be delivered to two projects in the United Arab Emirates and Qatar.
The first project includes three umbilicals with a total combined length of 9 km. The second project includes seven umbilicals with a total combined length of 3.5 km.
All of the umbilicals incorporate both thermoplastic hoses and electrical cables, providing hydraulic control and electrical signal to subsea isolation valves. These are critical umbilical cables to operate isolation valves in flow lines containing hydrocarbons, in the event of an emergency within an offshore production system, and to monitor and verify valve closure.