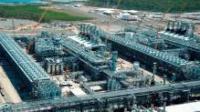 Australia Pacific LNG Pty Ltd. says that Tri-Star entities (Tri-Star) have served the company with a statement of claim in relation to the 2002 sale and purchase deed entered into between Oil Company of Australia Ltd. (now Australia Pacific LNG Pty Ltd.) and the Tri-Star entities.
The statement of claim served does not differ from that filed with the Supreme Court of Queensland almost twelve months ago but not served on Australia Pacific LNG until yesterday.
Tri-Star asserts in its statement of claim that reversion has occurred. Australia Pacific LNG is firmly of the view that reversion has not occurred and intends to strongly defend the action.