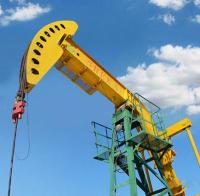 Green Dragon Gas Ltd. says that, following a period of arbitration and subsequent appeals by the Company, the matter has been resolved to the mutual satisfaction of both parties by way of a final settlement.
Green Dragon has agreed to pay a total of US$40 million as a final settlement to ConocoPhillips, who have agreed to forego all claims and awards to them within the various proceedings in multiple jurisdictions. The payment has been made from the Company's existing cash resources and thus the Company's appeal hearing scheduled for November in Singapore has been withdrawn. The matter is now closed.
The Company had received US$42.6 million from ConocoPhillips under a farm-out agreement entered into in August 2009. The funds were utilised for further reserve development and drilling of gas production wells on the Shizhuang South (GSS) block, and also to fund exploration activities within the Shizhuang North (GSN) and Qinyuan (GQY) blocks.