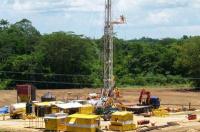 Range advises that the Western Australian Supreme Court, Court of Appeal dismissed Range's appeal seeking to reverse the decision of the Supreme Court (of first instance) refusing to set aside a statutory demand issued by Lind Asset Management LLC ('Lind').
Range, accordingly, has today paid the balance of the amount outstanding the subject of the statutory demand (approximately US$2.2 million).
The Court of Appeal expressly held that Range's claims in respect of Lind's dealings in Collateral Shares issued to Lind as part of the loan transaction may be pursued separately by an application for an account or to make an off-setting claim. Range will take further advice on these issues in the light of any outstanding claims by Lind for legal costs or interest.