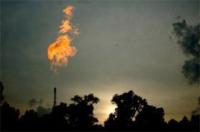 US focused oil and gas producer Target Energy Limited says that Target subsidiary TELA Garwood LP has filed a lawsuit in the District Court of Harris County (Houston), Texas against Victory Energy Corporation and Aurora Energy Partners.
The suit charges that Aurora, acting by and through its general partner, Victory, breached its obligation to purchase certain of TELA Garwood's interests in the West Texas Fairway Project (Howard and Glasscock counties) pursuant to a Purchase and Sale Agreement between TELA Garwood and Aurora dated June 30, 2014.
Aurora and TELA Garwood completed a first closing on June 30, 2014, but failed to complete a second closing originally scheduled for July 31, 2014, as a result of Aurora's breaches of its obligations under the PSA.
Managing Director Laurence Roe stated: 'We commenced this action after negotiations intended to cause Aurora to comply with its purchase obligations under the PSA were unsuccessful. These negotiations followed Aurora's failure to meet its second closing payment obligations in September 2014. We plan to hold Victory and Aurora accountable for the resulting damages suffered by TELA Garwood.'