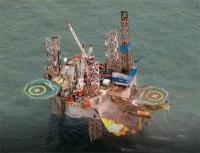 Independent Oil and Gas says that following discussions with the UK Oil & Gas Authority, the Skipper Licence P1609 Block 9/21a has been formally extended until 31 December 2016. As previously indicated, IOG intends to drill the appraisal well as soon as economic conditions allow.
Separately, the Company has issued 444,989 new Ordinary Shares to VSA Capital and an independent third party consultant as payment for advisory services received.
Such New Ordinary Shares were issued to VSA and the independent consultant at 8.73p and 8.38p per New Ordinary Share respectively being the Volume Weighted Average Price per Ordinary Share for the periods over which the services were provided.