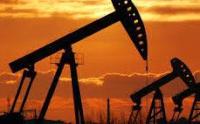 Lion Energy Limited is pleased to report contingent resources for the Lofin Field. The estimates confirm a significant gas/ condensate discovery in the Seram Non-Bula Block PSC, located in eastern Indonesia, in which Lion has a 2.5% interest.
The contingent resource estimates compiled by Lion are based on analyses of available data including 2D seismic coverage and data acquired from the Lofin-1 ST and Lofin-2 wells (both wells tested gas and condensate in the fractured limestone of the Manusela Formation).
CITIC Resources Holdings Limited (CITIC), the operator of the Seram Non-Bula Block PSC, is currently in discussions with Indonesian regulatory authorities to extend the PSC which is due to expire on 31 October 2019.