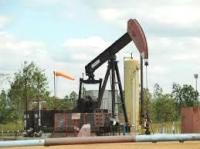 The Akeh-1 exploration well has completed the testing of four zones within the primary target Lower Talang Akar sandstone formation utilizing cased hole drill stem test ('DST') procedures.
The average testing rates for DST 4 (5314-5324 ft) over a combined 12 hour and 37 minute flow period utilizing four different choke settings were:
•6.8MMscfg per day of natural gas (2% CO2) •269 barrels per day of API 60.1 degree condensate •BS&W of 11.6% (emulsion comprised of 97% condensed water (chlorides 3545.3 mg/l), 2% Sediment, and 1% Condensate (API 60.1 degrees)).
A total of 3.7MMscf of natural gas, 142.2 barrels of condensate and 25 barrels of condensed water was produced during the entire test period. There was no appreciable pressure decline observed over the duration of testing. Based on water salinity measurements, it is believed that the water observed during DST 4 is likely derived from water vapor within the gas cap. This will be confirmed through laboratory analysis of down hole gas samples that is currently underway.