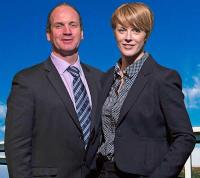 As a critical factor in optimising brownfield production, well intervention is a major fiscal and operational consideration for the North Sea.
While there's no doubt, as a mature province, the emphasis is shifting increasingly toward decommissioning and plugging and abandonment, the UKCS still meets almost half of the UK's total primary energy needs, so it makes commercial sense to explore more options to optimise return from older reservoirs.
The challenges - and possible solutions - will be discussed at the SPE ICoTA 20th European Well Intervention Conference, to be held at the Aberdeen Exhibition and Conference Centre on 12-13 November.
"The event will provide an excellent forum for discussions and delegates will be able to hear about new technology developments, novel applications of existing technology and case histories," said conference chair Michael Taggart.
"The right intervention technology is capable of delivering as much production as the drill bit. As such, there's a fantastic opportunity for pioneering and innovative minds to help develop solutions that balance the needs of safety, efficiciency and budget restraints. We expect all these issues to be considered at the event in November," said ICoTA chair Kelly Murray.
The SPE ICoTA European Well Intervention Conference is Europe's premier forum for exchange and discussion of the latest developments in well intervention and completion techniques. Now in its 20th year, the conference has matured into an event where well intervention professionals attend to share knowledge, learn and do business.
Both the Wood Review and the Oil and Gas UK Industrial Strategy have outlined the need for improved industry collaboration as imperative to the continued profitability of the UKCS.
 "Cross industry collaboration will be the catalyst the industry needs to develop new technologies: extending the life of mature fields. There will always be a place for traditional techniques, but many think we now need something altogether different, a step change in how we work together if you like," said Murray.
Well intervention is difficult to plan and is often reactive. We know too, for all its advantages and stability, that the North Sea is a relatively expensive place to do business. Lifting and personnel costs are high and the ageing infrastructure and hostile environment presents specific challenges.

"Traditional intervention tools still have a role to play, but the industry needs to work together to evolve the available technology," said Taggart.
"For example, the coiled tubing industry is undergoing a period of change. With weight as a crucial factor, there have been investigations into lighter materials but they can be more expensive than steel and fundamentally, we don't want to lose the strength and depth capabilities.
He added: "Complementary technologies and new vessels giving higher uptime during the winter months for coiled tubing, slickline and wireline operations are coming into play so it's an exciting time for the wider intervention industry right now".
Murray said: "We're definitely at a crossroads in the well intervention industry as the emphasis starts to move to decommissioning.

"If we can collaborate and bring technology to market that represents a tangible difference to the operators' bottom line, as they look to optimise recovery from mature reservoirs, then well intervention is one service area that can look ahead to a bright future."
For further information about the conference and exhibition log on to www.icota-europe.com or www.rodgerandco.com