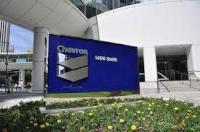 Chevron Corporation has reached a settlement agreement with Woodsford Litigation Funding Limited, a U.K.-based litigation funder that provided $2.5 million in funding to the fraudulent lawsuit against Chevron in Ecuador. Chevron brought conspiracy claims against Woodsford in Gibraltar for the company's role in funding and advancing the fraudulent lawsuit. In the settlement Woodsford has resolved those claims by withdrawing all financial support related to the Ecuador litigation and assigning all of its interest in the litigation to Chevron. Chevron, in turn, has agreed to release all of its claims against Woodsford and Woodsford's Gibraltar-based funding entity, Temeraire Limited.
"We are pleased that yet another financial supporter of this fraudulent lawsuit has ended its involvement," said R. Hewitt Pate, Chevron's vice president and general counsel. "In settling this matter Woodsford is the latest in a growing list of former funders, investors, scientific experts and legal counsel who have abandoned this illicit scheme."
Woodsford began funding the fraudulent lawsuit in March 2013. A year later, on March 4, 2014, Judge Lewis Kaplan of the U.S. District Court for the Southern District of New York ruled that the $9.5 billion judgment against Chevron in Ecuador was the product of fraud and racketeering activity, finding it unenforceable in the United States and holding Steven Donziger, the lead lawyer behind the lawsuit, liable for RICO violations.