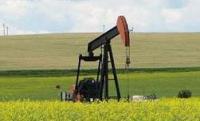 EnerJex Resources, Inc. announced the results of its recent workover program in the Company's Niobrara Project located in Northeastern Colorado.
EnerJex has successfully completed working over eight vertical wells that produce natural gas from the Niobrara formation at a depth of approximately 2,500 feet.
These wells contributed minimal production during the previous 12 months, and after producing for approximately 30 days, they have increased the Company's gross operated Niobrara production by more than 300% from approximately 80 thousand cubic feet of natural gas (Mcf) per day to approximately 350 Mcf per day.