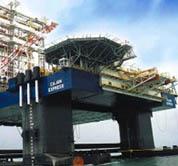 FAR Ltd proposes to appoint one of the Australian petroleum industry's most significant figures, Mr Reg Nelson, to its board.
FAR Ltd chairman, Nic Limb, said, 'Reg Nelson will be a major addition to the board of FAR. His knowledge, in both a technical and commercial sense, will be of immense value to the board as FAR moves further into the appraisal and exploitation phase following the significant discoveries offshore Senegal.
He is widely respected across the petroleum industry and within commercial and government circles and is one of the true legends of the Australian resources sector. Reg's commercial acumen, amply demonstrated by his success in transforming Beach Energy from near bankruptcy in the 1990's into one of Australia's leading oil and gas production companies, is a testimony to his capabilities.