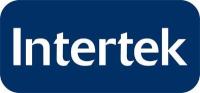 Intertek has opened a new laboratory in Elmendorf, TX to address the company's significant market opportunity in the emerging Eagle Ford Shale market and to support the industry's rapidly growing customer base in this region.
The new purpose-built 2,400 square foot laboratory is well placed, 13 miles south of San Antonio in the heart of the Eagle Ford, to provide quality control and related technical services to shale oil & gas clients.
Specific testing capabilities at the new lab include hydrogen sulfide (H2S), reid vapor pressure (RVP), detailed hydrocarbon analysis (DHA) and more.