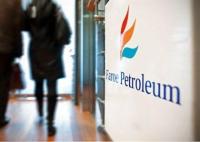 Faroe Petroleum plc, the independent oil and gas company focusing principally on exploration, appraisal and production opportunities in Norway and the UK, has announced that it has executed a transaction with Suncor Energy Norge AS for the sale of a 17.5% working interest in the Fenja development located in PL586 in the Norwegian Sea. Highlights of the Transaction are as follows:
Faroe to sell 17.5% stake in the Fenja development to Suncor for cash consideration of USD 54.5 million (including tax balances);
Faroe to retain 7.5% stake in Fenja, underlining Faroe's support for the project, and fully aligning Faroe's equity at 7.5% across the Greater Njord Area (Njord, Fenja, Bauge and Hyme);
Transaction is expected to reduce Faroe's future capital expenditure on Fenja to approximately GBP 70 million (based on the operator's gross projected development cost of NOK 10.2 billion);
Maintains Faroe's strong balance sheet and fully funded position across its portfolio of Norwegian field developments.
Faroe remains fully committed to the Fenja development and believes the entry of Suncor further demonstrates the attractiveness of the project on a stand-alone basis and Faroe's remaining interest in Fenja will now be fully aligned with its existing 7.5% working interest in the Greater Njord Area. As detailed in the Plan for Development and Operation (PDO) submitted on 19 December 2017, the operator, VNG Norge AS, expects total gross recoverable reserves from the Fenja development of approximately 97 million barrels of oil equivalent (72% of which is oil).
The Transaction has a 1 January 2018 effective date and remains subject to the usual and customary conditions including regulatory approval of the transfer and approval of the Fenja PDO by the Norwegian Ministry of Petroleum and Energy. The Transaction is anticipated to complete during H1 2018.
Graham Stewart, CEO, comments, "I am very pleased to welcome Suncor, a significant global integrated energy company, into the Fenja joint venture. Suncor's acquisition of a 17.5% stake in Fenja from Faroe confirms our belief in the attractiveness of this project. We look forward to working together with Suncor as the Fenja project progresses to first oil."
"This transaction marks a major milestone for Faroe, which has taken Fenja through exploration and appraisal drilling to predevelopment work and validates Faroe's business model of generating tangible shareholder returns from its exploration portfolio. Having held a significant interest in PL586 from its discovery, Faroe has now generated cash returns through a partial-monetisation while still giving shareholders exposure to future cash flows from a continuing interest in this high quality project," adds Stewart.