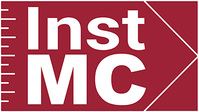 The Flow Measurement Institute (FMI) has merged into the Institute of Measurement and Control (InstMC) to create a new Flow Measurement Special Interest Group (SIG).
The FMI was founded by NEL and Coventry University in 2014 and has more than 550 members from across the world, including oil and gas operators, manufacturers, academia, service companies and laboratories. The FMI's core goal is to help companies compete in the global marketplace by driving flow measurement developments that deliver against future challenges. This vision will be significantly enhanced with the support of the InstMC, including further opportunities to contribute to standards bodies, education, technology development and government policy.
Patrick Finlay, Chief Executive of the Institute of Measurement and Control, says, "Until the FMI was established four years ago, the global flow measurement industry was fragmented, with no single organisation having the resource to address evolving R&D challenges. The InstMC's newly created Special Interest Group will build on the FMI's strategic plan to ensure that R&D and standards development is driven by the needs of industry. Its cohesive approach will deliver one voice from a diverse range of talent across industry and academia, and develop a flow measurement infrastructure that helps companies across the world compete more effectively."
The fast pace of scientific and industrial advancement has placed significant demands for innovation in flow measurement. In response, the Flow Measurement Group will continuously review the future priorities for flow measurement research and infrastructure, with end-users, instrument manufacturers, regulators, trade bodies and research associations, across the wide breadth of flow measurement applications. By providing an information source, which everyone involved in flow measurement can access, as well as leading collaborative, industry-wide initiatives, the Flow Measurement Group will be the catalyst for addressing global flow measurement innovation priorities.