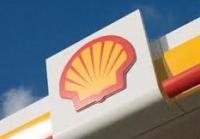 Shell Integrated Gas Thailand Pte Ltd and Thai Energy Company Ltd, affiliates of Royal Dutch Shell Plc, have agreed to an asset sale of their 22.2222% interest in the Bongkot field and adjoining acreage offshore Thailand to PTT Exploration & Production Public Company Limited (PTTEP) and PTTEP International Limited, a wholly-owned subsidiary of PTTEP, for a transaction value of $750 million. The transaction is expected to complete in the second quarter of 2018, subject to completion conditions as prescribed in the agreement.
The agreement is for Shell's stake in Blocks 15, 16 and 17 and Block G12/48. Following the completion of this transaction, PTTEP's stake in Bongkot will increase to 66.6667%, with the remaining 33.3333% owned by Total. PTTEP is the current operator of Bongkot.
Shell's decision to divest remains driven by our strategy to sell non-core assets in order to re-shape Shell into a simpler, more resilient and focused company. This sale takes Shell a step closer to its divestment target of USD 30 billion.
This announcement has no impact on Shell's other business interests in Thailand.