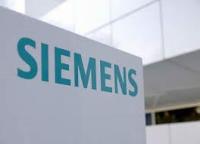 For the first time, Siemens has achieved the highest possible score in the Carbon Disclosure Project (CDP), the world's largest climate-protection survey. For the transparency of its reporting on the opportunities and risks associated with climate change, the company received 100 (2014: 99) out of 100 possible points.
In addition, Siemens' efforts to achieve energy efficiency and cut CO2 emissions enabled the company to reach Band A, the highest performance range. As a result, the company is also included in the Carbon Performance Leadership Index.
More than 5,000 companies worldwide, nearly 2,000 of which are publicly listed, provided data that was assessed against the CDP'S scoring methodology. A total of 113 companies made it onto the Climate A List, including – in addition to Siemens – firms such as Nestlé, BMW and Deutsche Post.