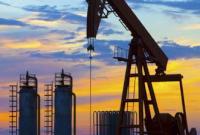 Start Scientific, Inc. has entered into an agreement to acquire 100% of Quality Energy Solutions, LLC, a Texas oil field service company. For 45 million shares of STSC common stock, QES will become a subsidiary of STSC.
QES had revenues in 2014 of $7,000,000.
Closing will be May 1, 2015 after an audit of QES. STSC will grant QES owners two positions on its board.
STSC plans to inject $2,000,000 into QES during the next twelve months for working capital. The shortage of working capital has limited QES to expansion and forced them to turn down several contracts.
Norris R. Harris, the CEO of STSC, stated, 'We need the revenue that QES brings and believe we can raise substantial capital with which we can expand QES through additional contracts and acquisitions of other small service companies.'