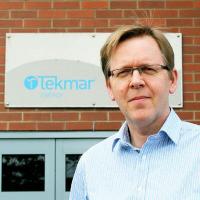 Tekmar Energy has reinforced its senior management team with the appointments of a non-executive technical director and a technical sales manager.
Dr Terry Sheldrake and Charlie Sullivan have taken up the respective roles which further underpin Tekmar's engineering-led technical expertise.
Dr Sheldrake, a specialist in developing technology strategy, will support the development and implementation of the firm's innovative products servicing both the oil and gas and offshore wind industries. He joins Tekmar after 15 years in the post of technology leader at GE Wellstream.