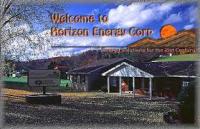 Horizon Energy Corporation announces the arrival of the workover rig at the Holmes Oil Unit Number 1 in Cherokee County, Texas, as operations quickly move forward.
Horizon's workover procedures involved pulling rods and tubing from an existing well to be replaced by new pipes, packer and other materials. The new pipe and materials have been delivered to the jobsite and the company has perforated the prospective zone.
The new tubing will be put in the well this week and swab testing just from perforations will be performed as the preparatory work goes into high gear. Workover operations are a necessary prelude to the hydraulic fracturing phase, which is expected to begin within the coming days.