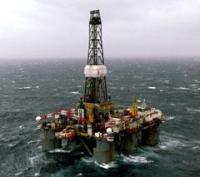 Providence Resources provides a technical update on the Ruadhan 3D seismic survey in the northern Porcupine Basin, offshore west of Ireland. This survey, in an area previously referred to as 'Spanish Point South', is situated in Frontier Exploration Licence (FEL) 1/14 which is located in c. 500 m water depth and c. 150 km off the west coast of Ireland.
FEL 1/14 lies immediately adjacent and to the south of FELs 2/04 and 4/08 in which Providence holds a 58% equity interest. Capricorn Ireland Limited (38%), a wholly owned subsidiary of Cairn Energy PLC, operates FEL 1/14 on behalf of its partners, Providence Resources (58%), and Sosina Exploration (4%).
The Operator has recently completed an initial assessment of the Paleocene within FEL 1/14 using the newly-acquired 2014 Ruadhan 3D seismic survey. This interpretation has demonstrated the presence of a significant north-south orientated Paleocene deep-water channelised system that covers a minimum c. 14 km2 area and which had been evident on the previous 2D seismic profiles.