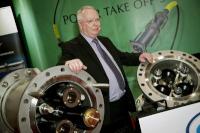 Aberdeen-based Hydro Group has secured a milestone marine renewables contract with Atlantis Resources to supply connection systems for the world's most advanced multi-turbine tidal stream energy development, the MeyGen project.
More than £50million has been raised to finance the initial stage (phase 1A) of the ground-breaking 398MW tidal array project in the Pentland Firth, Scotland, which involves four submerged turbines generating 6MW being installed as well as the construction of all onshore infrastructure to support the project.
Atlantis Resources, 86% owner of MeyGen Limited, has selected Hydro Group to supply the complete export connection system for one of the tidal turbines, and is currently finalising details for the second phase of the project.